Storytime
StoryTime is happening outside this fall! Starting September 15, StoryTime will be at the Torpy Park pavilion every Wednesday at 10:00 am until December 15.  StoryTime includes stories, finger plays, flannel boards, songs, and more for toddlers, preschoolers and their caregivers.  In inclement weather, StoryTime will be held in the community gym.  No StoryTime on October 27 and November 24.
---
TotTime
TotTime, a new library program for toddlers, preschoolers and their caregivers, will begin on September 16 and run every Thursday until December 9. Join us at the Torpy Park pavilion at 10:00 am for singing, dancing and free play.  In inclement weather, TotTime will be held in the community gym.  No TotTime on November 25.
---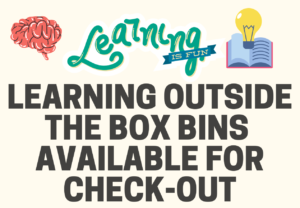 Learning Outside the Box Bins
*NEW* at the library! Check out a Learning Outside the Box bin! These learning bins are meant for middle-school aged kids through teens. Each box has a theme and contains books, games, manipulatives, and worksheets centered around a topic. We currently offer the following themes: Human Anatomy, Mind Games, Pioneer Life, and Coding for Kids.

---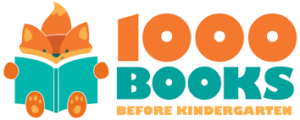 1000 Books before Kindergarten
This free program encourages you to read 1000 books with your child before he or she enters school.  Signing up for the program is easy! Just stop by the library to register.
You can track progress on your phone or tablet by downloading the free 1000 Books Before Kindergarten App. Or, you can track your progress on paper tracking sheets provided by the library.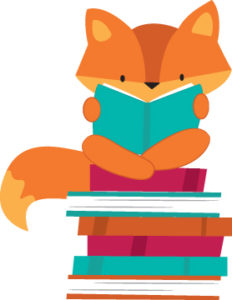 For every 100 books your child reads, he or she will receive one animal finger puppet. When you read 1000 books together, your child will have a full ten animal finger puppet set. He or she will also receive a brand new book.
Stop in to talk to us about this free program!
---
Early Literacy Tips
Help your child get ready to read. Just do one fun activity each day using the Early Literacy Calendar 2020 as your guide.
Need some help picking out a book?
Other reading suggestions can be found HERE.
Parent Resources